Like Butterwick, Millstone has 'upside-down' accommodation - there are 3 ground floor bedrooms, 1 with king-size 4 poster bed plus single bed with en-suite bathroom; 1 double bedroom and one twin room.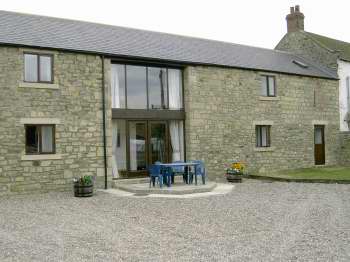 This unit can sleep 10 to 12 in 5 bedrooms with 4 bathrooms downstairs when combined with Butterwick - this is done by opening a solid oak soundproof door which interconnects the two cottages for larger parties, ensuring complete privacy when taken separately.

The living area upstairs has great views and is very spacious. Millstone also enjoys a large picture window to take advantage of the views and also has its own sauna and spa bath.